Heatwaves & Extreme Heat Safety – Gandy Installations
Experts have warned after the summer of 2021 — with record-breaking temperatures and raging wildfires, particularly in BC, we should prepare for more scorching heatwaves in the years to come.
Global warming is a defining issue of our time. The "heat dome" we experienced last summer was a high-pressure system that trapped warm air underneath it and raised the mercury to unprecedented levels in Canada, shattering more than 100 heat records across British Columbia, Alberta, Yukon and Northwest Territories.
The Intergovernmental Panel on Climate Change (IPCC) is the United Nations body for assessing the science related to climate change. Looking at the summer surface temperature trends, Peter Carter, an expert reviewer for the IPCC, is concerned that Canada, like the rest of the world, is headed for "hellishly hot summers."
Many of our customers have been proactive and installed heat pump systems, air conditioners and air quality filtration systems with Gandy Installations. We've been happy to help them improve the quality of sleep, rest, and relaxation in their homes. Good and restorative sleep and a healthy indoor environment is key to good health, mental and physical.
It's a smart move to prevent AC equipment from overloading during droughts and heatwaves.
When the heat outside is unbearable, it's tempting to run your AC unit incessantly. A far worse scenario is having your air conditioner breaking down right in the middle of summer.
A few things to consider during those sweltering days — such as closing your blinds or window coverings during daylight hours to prevent the sun from warming your home; supplementing with fans; and limiting the use of appliances are all great ways to give your AC system a bit of a breather during those super-heated days.
But what happens when something goes wrong?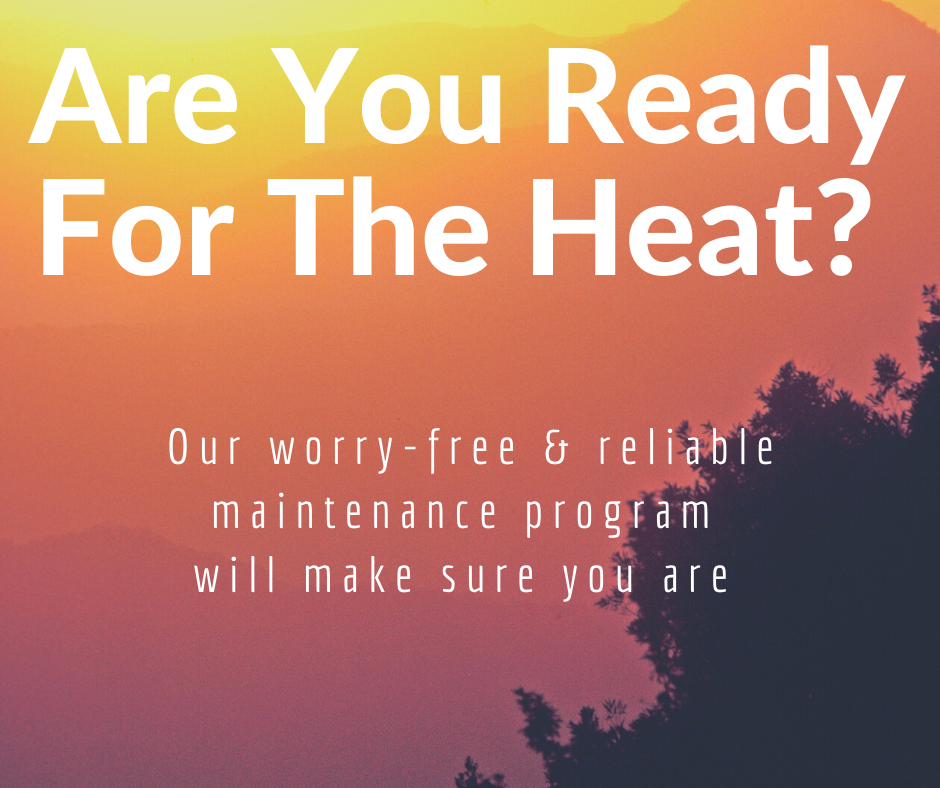 Performing routine maintenance on your cooling systems is the best way to prepare it for extreme weather.
And that's where Gandy Installation's Comfort Club is there for you!
The Comfort Club is a worry-free and reliable maintenance program (from as low as $15.95/month) that provides you with regular maintenance, ensuring your units are operating in the safest manner possible and preventing unnecessary breakdowns when the outdoor temperatures are extreme (cold or hot).
Many of us have become accustomed to having the problems of supply chain challenges, adequate service and support issues, and lineups over the past years. We wanted to ensure that our customers had an avenue of support that they could rely on to achieve peace of mind, particularly when our phones might be ringing off the hook. We offer priority service and a 15% discount on repairs, as well as a guaranteed diagnostic appointment within two business days to all of our Comfort Club clients.
Gandy Installations provides service in your area, from Vancouver to Chilliwack. Our Head Office, located in Langley also has dispatch offices throughout the Lower Mainland and Fraser Valley. We offer solutions for all your HVAC needs, whether it be a maintenance, repair, replacement, or new construction. Don't hesitate to contact us for all your heating and air conditioning needs. Gandy Installations is happy to offer emergency service 24 hours a day, 365 days a year, so rest assured that if you have an emergency after regular working hours, we will be there to help!
https://gandyinstallations.net/wp-content/uploads/2022/04/Sunset-Pinterest-Graphic-Facebook-Post.png
788
940
admin
https://gandyinstallations.net/wp-content/uploads/2021/10/logo.png
admin
2022-04-25 16:53:05
2023-04-18 13:43:03
Heatwaves & Extreme Heat Safety – Gandy Installations