Vancouver's Best Heating & Cooling Specialist
For over 60 years and three generations, Gandy Installations has been proudly serving the Fraser Valley area for their residential and commercial heating, ventilation and air conditioning needs. The "Gandy Guys" can duct clean, repair and service any and all HVAC equipment. Gandy Installations  can do any type of HVAC installation in a residential, commercial or industrial setting throughout the Greater Vancouver  and the Fraser Valley area.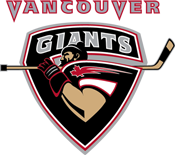 Proud sponsor of the Vancouver Giants...
visit our Facebook page for a chance to win tickets
Official Partner of Vancouver Giants
read more
Heating and Cooling Products
Gandy Installations carries a comprehensive selection of residential heating and cooling products to optimize your home comfort. Some of the residential heating and cooling products we offer are furnaces, boilers, air conditioners, air handlers, hot water tanks, humidifiers, and heat pumps. We can offer a variety of equipment in all shapes, sizes, makes and models for your home.


Average rating:
3 reviews
Jun 22, 2017
Location:
Salt Spring Island
We just recently moved to Salt Spring Is. and bought a split heat pump for our house. It was not Gandy Installation that put it in because they weren't available to us on the island. After the installation, there were some questions we had about it and we asked the installer to help us. That person did not bother to show up or phone us. I phoned Gandy to ask them the questions and the person I spoke to was very knowledgeable, friendly, and patient. I thought that was so nice considering we did not get it through them. I phoned Gandy because when we lived on the mainland, we had them service our furnace and that service was always great!
Read all reviews
News & events
Read all about Gandy Installations