Something to consider when it's scorching hot outside: You can own an installed, functioning air conditioning unit for as low as $55 per month. Don't settle for a costly portable unit that will cost you an arm and a leg on your electric bill when you can have a professionally installed high-efficiency unit to cool your entire home for a single low monthly payment.
---

Upgrade to high efficiency heat pumps with the new CleanBC Better Homes Low-Interest Financing Program for as low as 0% APR.
CleanBC Better Homes and Financeit are offering a new low-interest financing program to enable more B.C. residents to incorporate energy-saving units into their homes. This new initiative provides loans as low as 0% and zero upfront fees to homeowners to support the purchase and installation of high-efficiency heat pumps.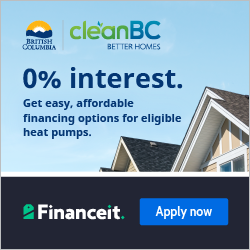 ---

Gandy Installations, in partnership with Snap Financial, offers a unique payment solution. Snap is a fast, flexible, easy way to pay for your heating, cooling and indoor air quality needs, without having to wait. It's the consumer-friendly financial program endorsed by Gandy Installations.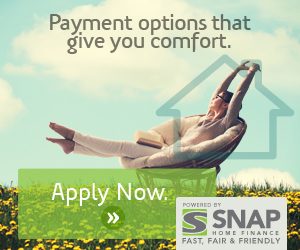 Convenient
Why go to the bank when you can simply click on the pre-approved link above and complete our secure credit application. With SNAP, credit decisions take just minutes.
Affordable
SNAP offers its customers a smarter and more affordable way to pay for the HVAC equipment you need, with low monthly interest rates.
Flexible
Up to 100 percent financing
No down payment
Easy deductions from your bank account
Personalized and confidential service
A variety of financing options including:

NO interest, NO payment programs
Low monthly payment programs
Open loan programs – pay off the entire loan at any time without penalties
Take up to 12 years to pay
Act Now
There's no need to put off getting a more energy efficient and cost-effective home comfort system. We make it simple, so start saving money now.